ALL THE POWER OF MASTERCARD...
ALL THE CONVENIENCE OF AMSCOT.
The Amscot MoneyCard gives you a safe, secure way to carry your money. Every card is FDIC insured and backed by the prestige and power of MasterCard, along with the convenience you've come to expect from Amscot. The Amscot MoneyCard stores value of the dollar amount you choose to load and maintain on the card.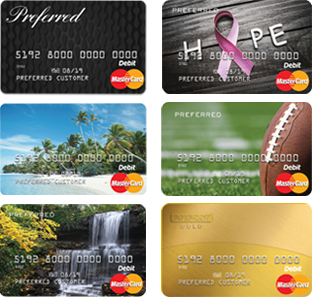 The Amscot MoneyCard is available Exclusively at any Amscot Branch!
Free* direct deposit - get your deposit fast with Early Direct Deposit!
Simple Fee plan with unlimited transactions
No minimum balance or risk of overdraft fees
Accepted worldwide anywhere Debit MasterCard is accepted
FDIC Insured
Load up to $7,500
Free* 24 hour automated support
No ATM surcharge when you use an Amscot ATM
Same day replacement card available if you lose your card
*While this feature is available for free, certain other transaction fees and costs, terms and conditions are associated with the use of this Card. See the Cardholder Agreement for more details.